Archives: The Prayer Used to Open Major Events
THE DETROIT PRAYER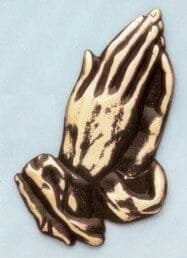 Our Heavenly Father,
We ask Thy Blessings on this meeting.
Please Bless the Spirit and
purpose of this group.
Give us strength to follow this program
according to Thy will and in all humility.
Forgive us for yesterday and grant us
Courage for today and
Hope for tomorrow.
Amen
Opening AA Meeting Prayer, Detroit, Michigan, 1945.
References:
© 2013 by Bill T, Archivist, General Service of Southeastern Michigan, Area 33
For further information:area33archivist@aa-semi.org